'The Singularity 50' is a collection of 50 science fiction stories exploring the journey to the moment when technology overtakes us. Can YOU write one?
The Singularity 50 submissions are now closed.
Somewhere around the middle of this century, artificial intelligence will evolve beyond its human architects, vastly superior in every way. Technology will become independent of us, rapidly evolving beyond our wildest dreams… or nightmares.
'The development of full artificial intelligence could spell the end of the human race.'
Steven Hawking
We want to explore this future in a science fiction anthology set over the fifty years leading to the Singularity.
Can you tell one of these Singularity stories in 2,000 words or less? To submit, click the RED submit button at the top right of this page.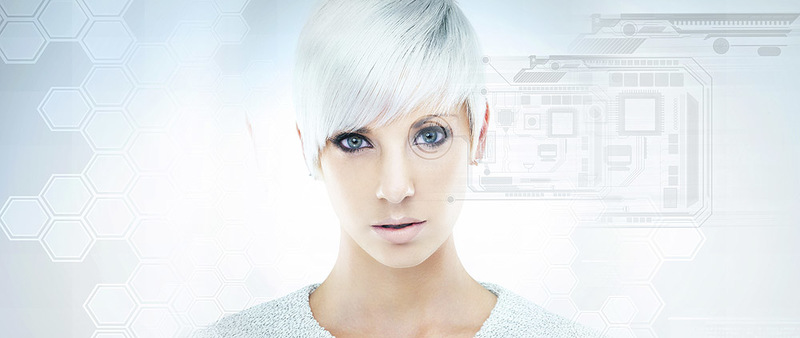 Countdown to the Singularity… Our future history
We have created a flexible story universe, a future history if you like, that will challenge and inspire writers to explore the ideas and themes of a world and society that becomes increasingly dependent on new technology.
We've split the years leading up to the Singularity into five Eras, with a sixth section or Moment on the day of The Singularity itself.
This future history will form the flexible backbone of the stories and ensure all stories feel part of the same universe and timeline. While the Singularity50 is science-fiction we want the stories to be grounded in our world, in our reality. So no aliens, zombies or the paranormal, please.

For a text version of the Future History click HERE.
The final anthology will be split into six sections, and you can help us by including on your title page the Era or Moment your story is set. Depending on what you, the Create50 community, submit, we may end up producing several Singularity50 volumes.
'I particularly like the community aspect and the right to reply to reviewers, and I love how supportive everyone is. I will definitely write more for Create50 whether or not I am successful this time round'
Suzi Finlay, Writer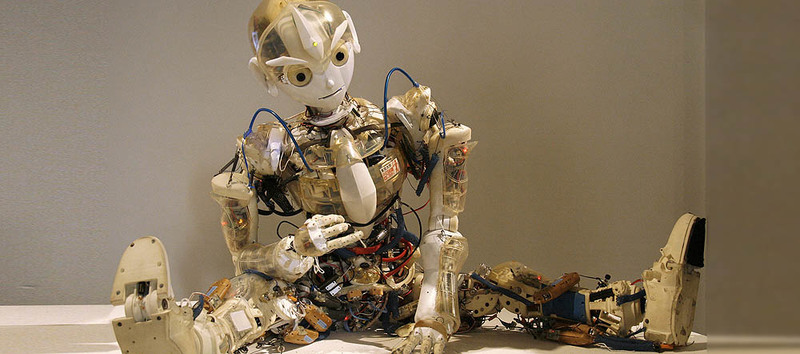 We will help you GROW
The Singularity50 isn't a competition. It's a creative community and self-driven writing school.
You will be asked to feedback on work submitted by other and you will receive feedback on your own work. Unlike any other initiative, you can then redraft and resubmit based on the notes you get. This is the Create50 model. We have achieved outstanding results from our previous Create50 initiatives (50 Kisses, Twisted50 and Impact50) and we believe this process, of writing, reviewing, and rewriting, makes us better writers.
'Twisted has been an excellent bit of innovation and terrific value for money. I can't remember the last time I so immersed myself in writing - this last weekend was worth every penny, regardless of what happens next. A big thank you to you and your team for making it happen.
Chris Stanley, Writer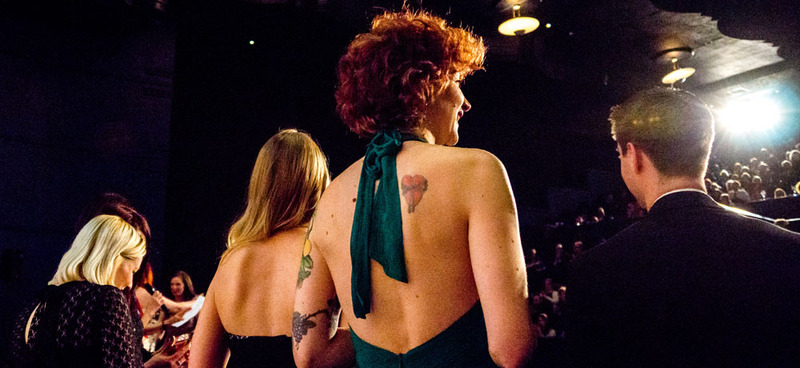 Let's Celebrate!
After publication, winners will be invited to a book launch party in London, where a selection of the winning stories will be read by renowned actors. The book will also feature an introduction by a renowned and successful writer in the sci-fi and fantasy field.
You will rub shoulders with other authors, composers and other artists - some at the start of their journey, others veterans and a few world-renowned names to give out the prizes. This will give you the opportunity to network with publishers, agents and other extraordinary creatives. It will be an amazing experience for everyone involved.

Awards Categories and Judges for 'Singularity 50'
Best Story (1st place)
Best Story (2nd place)
Best Story (3rd place)
Most Inventive Use of AI
Most Moving Story
Best AI Character
Most Original Writing
Prizes For Best Writing
Winners will be announced at the gala book launch in London.
1st Place for Best Writing £250 cash plus goodies TBC
2nd Place £100 cash plus goodies TBC
3rd Place £50 cash plus goodies TBC
We all love awards and prizes, but just to be straight as we see it, while it's GREAT to get some cash and goodies for winning, the real prize is the opportunity to collaborate and improve our writing and the selected 50 getting published. Remember Create50 is a writing initiative first and foremost.
Judges (more to follow)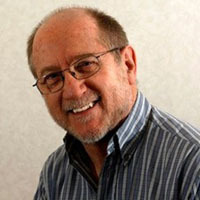 Julian Friedmann // Literary Agent
Julian represents book and script writers across a broad range of subjects and formats. He set up a literary agency in 1976, later merging with Carole Blake to establish Blake Friedmann who now rep over 200 authors via eight agents. Their offices are based in London.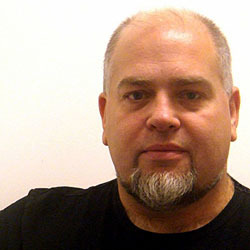 Louis Savy // Founder and director of Sci-Fi-London
Sci-Fi London is the world's largest film festival dedicated to science fiction. Louis is an award-winning producer, and actor with a vast wealth of experience as a judge, running a series of 48 hour Challenges, in both film-making and flash fiction.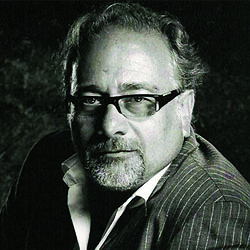 Phil Ford // Screenwriter and Producer
Co-creator of Wizards Vs Aliens. Co-producer and lead writer on Doctor Who spin-off series The Sarah Jane Adventures. As a screenwriter Phil's credits also include Doctor Who, Torchwood, and New Captain Scarlet. Twice nominated for Best Writer in the Children's BAFTA Awards.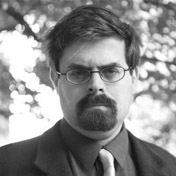 Adrian Tchaikovsky // Author
Adrian is a critically-acclaimed SFF author, whose works include the 10-book Shadows of the Apt series, Guns of the Dawn and Children of Time. Adrian has been shortlisted for the Arthur C Clarke Award, the David Gemmell Legend Award and the British Fantasy Award.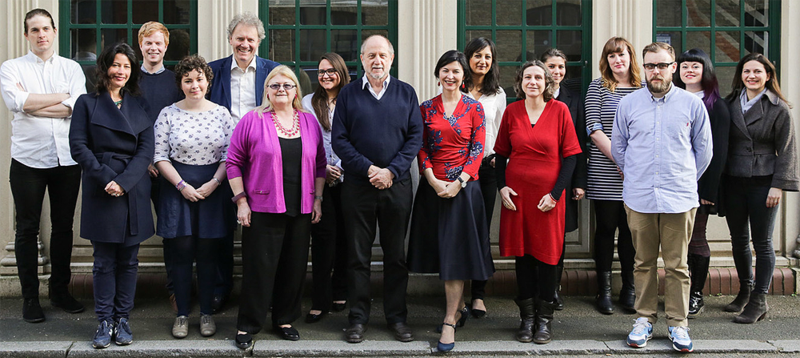 Blake Friedmann is providing its expert representation, which it gave us on Twisted:50, again on Singularity:50. This means that we will be guided every step of the way, and their expert involvement will facilitate the best route to the market, be that with a big publisher, a smaller press with more focus, or even a direct deal with Amazon.

About The Rights You Will Give Us
If your story is selected in the final fifty, you will be expected to sign an agreement that gives us the right to publish your work, as well as rights to adapt the story for film as an extended part of the same initiative.
You will retain copyright in your idea should you wish to expand it or develop it for another platform at a later date.
'Being part of the like minded community helped me push even harder towards achieving excellence in my own writing, but just as importantly allows me to contribute towards helping others do the same for themselves, so we all share in a combined excellence'.
Dee Chilton, Writer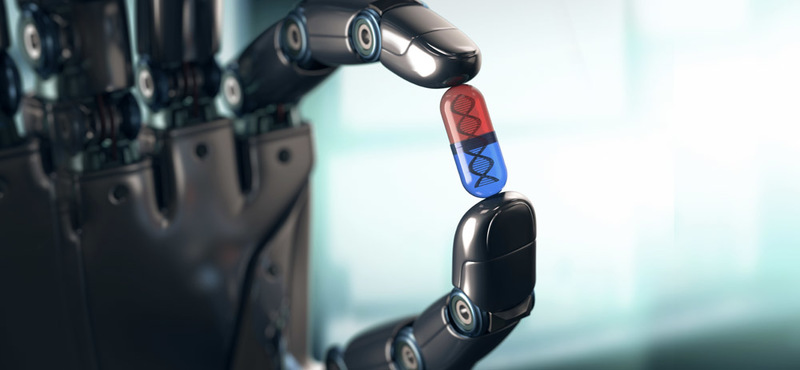 Writers Notes
The Future History timeline is a framework only, the events and tech steps just "hooks" on which to hang your stories. So don't worry if your story doesn't explicitly incorporate any of these. Feel free to create more and your own.
Although ultimately there will be one sparking moment that leads to the singularity event, multiple AI projects will be concurrently approaching this point, and writers should feel free to explore different strands.
In the event that two stories with inconsistent timelines reach the final 50, we will work with the authors to tweak events without losing the substance of the story.
Remember! AI is not only robots. The robot is a personified shell for the AI. So think big and broad.
Although this is science fiction, we want to see stories addressing big human questions.
We want stories that make us laugh, make us cry, make us sit up and think about who we are and where we are going.
There were some great ideas and discussions about the future of AI in the comments section of our blog, The Singularity 50… What do YOU think our future history looks like? We have decided to keep the era descriptions fairly broad-brush, however, please do check out the conversation on the blog for inspiration (and feel free to add to it).
'I particularly like the community aspect and the right to reply to reviewers, and I love how supportive everyone is. I will definitely write more for Create50 whether or not I am successful this time round'
Suzi Finlay, Writer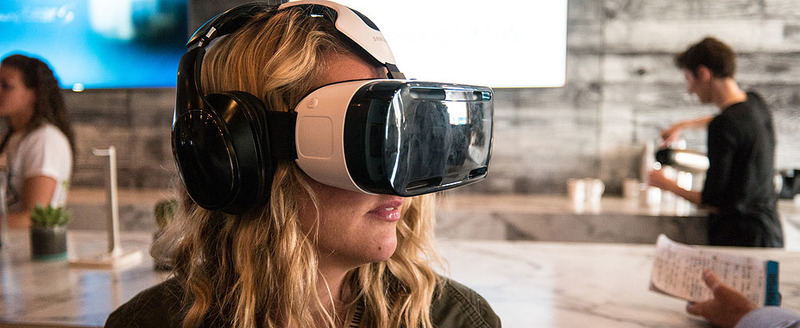 Guidelines
DO think about your prose, it is YOUR personal style, and it can make all the difference between your story being outstanding or boring.
DO redraft, rewrite and polish after you receive feedback from your peers. Some scripts and stories submitted to previous Create50 initiatives have contained typos, redundant words and just plain, first draft writing. Be excellent and you will rise to the top of the pile.
DO give your story an original title.
DO include, on the title page, the Era or Moment in which your story is set.
DO be prepared to engage with the community in a positive and constructive manner. Expect to receive some feedback, some of which you may not like, but remember this is a critical part of the process and will be a constant throughout your writing career.
DO submit at least two stories. One that makes you think, and one that makes you feel - whatever that feeling may be.
DON'T feel obligated to have a big story arc - we are interested in all kinds of stories.
DON'T include any aliens, ghosts or monsters, please.
DON'T exceed the story word limit of 2,000 words. There is no minimum word count.
Anyone can enter from all around the world, though stories must be submitted in English.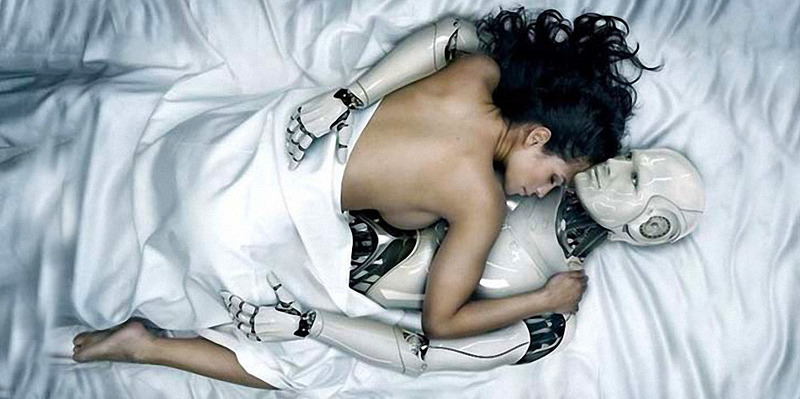 Rules
Please read the whole of this document including the guidelines for submission.
You can enter an unlimited amount of stories.
The submission fee is £7.
There is no fee for redrafts.
Anyone can enter, from any country, though stories must be written in English.
You can supply up to three drafts of your story, including your initial first draft.
Stories must not exceed 2,000 words. There is no minimum word count.
All stories must include a title page with the name of the story and author.
Please do not add your contact details on this page as it will be seen by others.
All stories must be submitted in the following format: 12-point Times New Roman, and double space text.
All stories must be submitted in Microsoft Word or basic RTF format (Rich Text Format) or PDF format. No other word processor files will be accepted. Note that most word processors will allow you to save your file in Rich Text Format if you do not have MS Word or cannot convert to PDF.
Please name your file with the title, draft number and your name - example My-Script-Draft-2-By-Jane-Jones.doc or My-Script-Draft-2-By-Jane-Jones.rtf
For each story you submit you MUST read and feedback on three other stories.
You can submit under a pen name only if you have indicated you have a pen name on your profile page. Please create your profile page in your real name and also add your 'pen name' details.
All profile pages must be created in your real name and must include a real headshot (no avatars, funny pictures or anything that isn't a genuine headshot). Profile images will be used in marketing for the final release of the book.
In the event of a tie between stories, the judges will consider other factors such as 'engagement with the whole create50 process', 'supporting outreach on social channels for create50 projects' etc. We want to find great stories AND authors who will fully support their own careers and the careers of the other writers in the community.
No story title changes will be permitted once a story has been submitted into the system. Title changes will be permitted once the process closes and judging is complete.
The deadline for submissions is March 3sst 2017.
Once the final 50 stories are announced they may be invited to submit further drafts and a polish based on industry feedback. An editor appointed by the Create50 team may also work on the final story.
If your story is selected in the final 50 you will be expected to grant certain rights to us so that we can publish the book. If you do not assign these rights, your story will not be part of the final book.
We are hopeful that we can evolve a film project from this initiative. As such we may also ask for films rights.
Judging is final.
We may choose to select fewer than 50 stories for the final book.
The star rating is not part of the judging, we use it as a guide only.
All stories will be read and rated by our team.
You MUST be the author of the story. All stories must be original works.
Once you have submitted a story you cannot delete or withdraw it under any circumstance. This is to reflect the work other writers put into offering feedback on your story.
We reserve the right to disqualify any writer from this process at any stage if they are in violation of these rules and guidelines.
These rules will be updated and amended as the project evolves. We do this so we can remain flexible to take advantage of the best opportunities the project offers.
No story submitted to a previous Create50 project may be re-submitted to The Singularity 50.
Certain rules may be waived at the judges discretion*.
IMPORTANT: the 'guidelines' and 'notes for writers' on this page are NOT rules.
* There are times when new writers may fall foul of rules. We as a community should help them through this process but we seek not to disqualify people on technical rules broken out of inexperience. Further, some rules may have been broken because life challenges have interfered. In these cases our judgement is based on the individual's intention.
''Create50 is a fantastic collaborative community. I know of no similar opportunity for writers across the world to share and receive feedback on their work from such a diverse range of people and talents/levels.'
Cynthia Johnson, Writer

Singularity50: the feature film?
Create50 is all about getting writers and filmmakers out there creating.
We believe that Singularity50 won't just end with a published anthology. We believe that there is a new Create50 initiative that will result in a film version of The Singularity50 though we cannot make a decision until we have assessed the completed work to see if it is suitable, and there are many factors to consider. However, we have high hopes.

Singularity50: The Core Team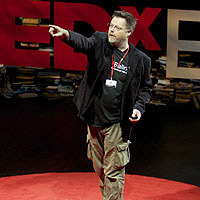 Chris Jones // Director, founder and team leader
Filmmaker, author and creative entrepreneur. Chris has made feature films, an Oscar shortlisted short, runs TEDxEaling, The London Screenwriters' Festival and has written seven books in his Guerilla Filmmakers Handbook series. Chris also founded Create50 and led the team behind 50 Kisses.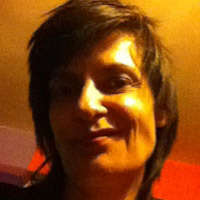 Judy Goldberg // Producer
A producer and screenwriter, Judy also manages the London Screenwriters' Festival. Judy has worked on over 50 music videos and commercials, as well as several big budget feature films including three of the 'Resident Evil' franchise starring Milla Jovovich. Most recently Judy founded the community short film initiative 'Be Heard' which was created, written, directed and produced by survivors of abuse.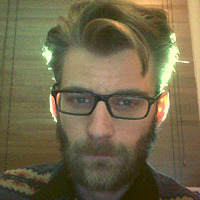 Daniel Owen van Dommelen // Web technologist
Daniel has over 16 years of experience as a senior software engineer, working in many different fields. An expert in cutting edge languages such as Ruby, combined with his experience in social network development and filmmaking, makes Daniel an ideal fit for Create50. He is also a filmmaker and film lover like us all.

What people said about our first Create50, the script and film initiative '50 Kisses'
'50 Kisses' opened the doors for my first time exhibiting a film in a festival, the first time going through an entire creative process, the first time people looking at me like I could really be a filmmaker. But more than this, showed me what we can achieve if we join forces and work toward our goals.
Carolina Rodrigues, Filmmaker (Brazil)
'50 Kisses' has shown that collaboration on a global scale is possible and it can yield beautiful and cohesive results. It pushed us all to deliver to a very high standard and then to give ourselves up to unpredictable, exciting and possibly brilliant interpretations of our work. Witnessing so many different interpretations of my script, being part of such a large project and collaborating with people from all over the world was extraordinarily rewarding.
Nigel KariKari, Screenwriter (Australia)
'It has been amazing to be part of something so global. As a result of '50 Kisses' I have met and collaborated with filmmakers, screenwriters, producers and agents from around the globe.'
Jo Buckman, Screenwriter (America)
'After being selected as one of the final 50 scripts I was contacted by producers, agents, directors and became friends with plenty of my fellow 50 kisses writers/directors. One of those producers was '50 Kisses' director Stare Yildirim who I ended up writing a TV Pilot for, for Turkish TV. This was my first ever paid writing gig and it came out of the exposure my 50 Kisses script got. Between the paid writing gig and the huge 50 Kisses world premiere I got to take a peek at my future. Loved what I saw and want more.'
Stephen Cooper, Screenwriter (UK)
'After I put my film entry up on the '50 Kisses' website I got all this wonderful and constructive feedback from other '50 Kisses' filmmakers and I could then re-edit and improve the film before the deadlines closed. Over the 2 years of the project I have met so many other filmmakers, actors and writers in the 50K community and it's spun off into so many other projects.'
Phil Peel, Filmmaker (UK)
'The breadth of opportunities available are vast if you're willing to accept the challenge. I was part of a team distributing '50 Kisses' commercially which, as a writer, was invaluable in understanding audience, the importance of concept and how a film is marketed. It will certainly effect how I view my own writing projects going forward.'
Tracey Flynn, Screenwriter, '50 Kisses' (UK)
'I take my hat off to Chris, Judy and their hardworking team. What they achieved on a shoestring is incredible - give them a little bit of funding, help and support and they'd blow our minds!'
Mark Pallis, Screenwriter, '50 Kisses'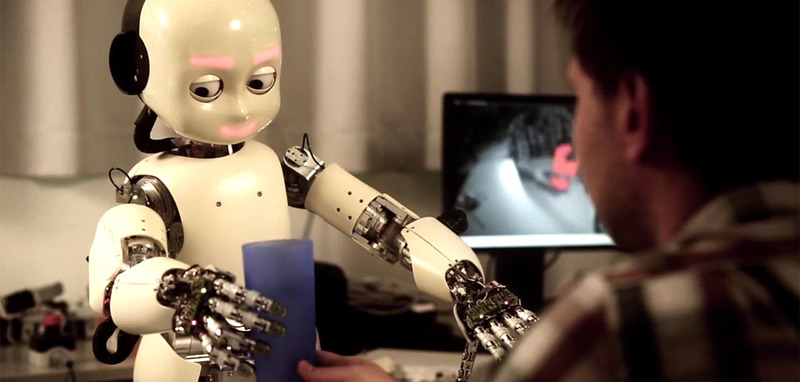 What to do next...?
Get thinking about YOUR Singularity tale...
Create a profile if you have not already HERE
Submit your manuscript

with the button on the menu at the top of the page.